Last week I had the opportunity to work with Beatrice Martin of Coeur de Pirate.  She was doing multiple press interviews to promote her latest album Roses which is being released TODAY!!!
For Beatrice's hair she wanted simple soft curls and to wear it down.  For her makeup she loves a winded liner and she wanted a shimmery eyelid.  I used MAC's Retrospeck eyeshadow on her eyelids and Inglot gel liner in Black to shape her eyes.  For her lips she wanted a fun coral tone so I used Lustering lipstick from MAC Cosmetics.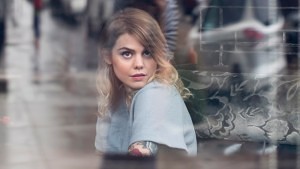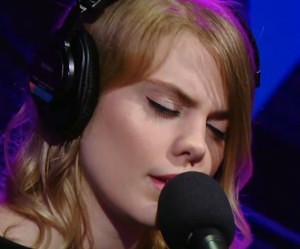 Here is her performance on CBC's q Radio.  Its an acoustic version of her newest single 'Carry On'.  Beatrice's voice is so beautiful it gives me goose bumps!
Coeur de Pirate's album is being released through Dare to Care Records on August 28th 2015-TODAY!  Its a collection of both French and English songs.  She is also touring throughout Canada in the Fall.  Here are the tour dates:
It was so great working with such a humble, super talented Canadian musician.  On top of all this we talked about being a mom and how amazing it is.  You can follow Beatrice on Instagram to see snapshots of her life including pics of her adorable daughter Romy: Beatrice Insta
XO J9