Happy New Year!
What a year 2017 was! Lots and lots of highlights for me and I am beyond grateful for being able to do what I love.
Lets go over some of my 2017 highlights:
I started the year off right with travelling down South to Varadero Cuba for my first wedding of the year.  I knew the bride-Sherri from the fitness industry.  She was once a bikini competitor and I had done her hair and makeup for her fitness competitions in the past.  I was honored that she chose me to do her hair and makeup for her destination wedding.  Here are some gorgeous shots from Sherri and Alex's wedding which were also featured in Hitched Destination Magazine.
In March I got to work with one of my favorite celebrity clients Elisha Cuthbert.  I don't work with her as often as I use to because she moved to Ottawa because her hockey player hubby-Dion Phaneuf got traded to the Ottawa Senators.  So it was great to see her again and to get to doll her up for her press day for the movie Goon 2 Last of the Enforcers.  We traveled all day where she had interviews with Chum FM, Etalk, Entertainment Tonight Canada & The Social to name a few.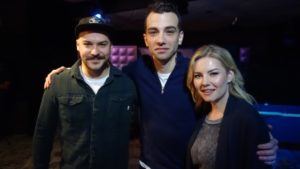 I kept her look casual and clean for the day and I used Burnt Spice Retro Matte Lipstick from MAC Cosmetics on her lips.
We then had a mini break and I got her even more glammed up for the red carpet premeire of the movie.   She wanted a thick winged liner and a plummy lip.  Her hair was kept down with soft waves.  Gorgeous!!!
Next up I worked with MAC Cosmetics at the Canadian Screen Awards where I got to powder down the nose of Mr. 90210 himself Jason Priestley!  If only I could only go back to my 17 year old self and let her know that she would be working with Brandon Walsh!  Haha.  He was lovely by the way!
Probably the coolest gig of the year was I was hired to do makeup and hair on the guests of Live with Kelly & Ryan for 2 episodes they were filming in Niagara Falls Canada.  I was in charge of making all their guests/talent look fabulous for the cameras.  The first guest just happened to be none other then the Prime Minister of Canada-Justin Trudeau.
Some of the other guests I got to work with were singer Erin Bowman, actor Nathan Fillion and hip hop artist French Montana.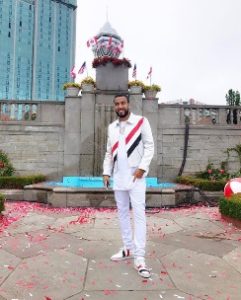 I finished the year off right with adding 3 Magazine covers to my resume, being a contributor to D'Fyne Magazine and a gorgeous bridal shoot that is featured in the latest Wedluxe Magazine.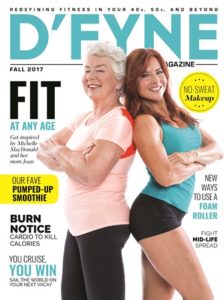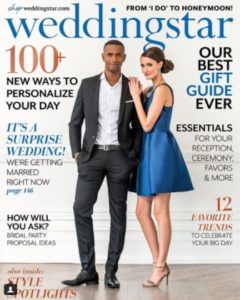 On top of all these highlights I have to say my bridal beauty business I Do! Beauty Co. is doing really well.  We are currently booking for select dates in 2018.  If you or someone you know is getting hitched this year, feel free to reach out, we would love to be part of your big day!
Cheers to an even more exciting 2018!!!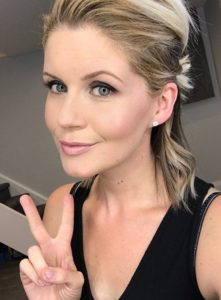 XO J9